At Bold Design Concepts we're always on the look out for talented, ambitious people - after all, they're the key to our success!
We have experienced, dedicated Architects, Engineers, Interior designers and other professionals to contribute their expertise together and turn the dream vision into reality. We are one of the well established Interior Design Companies in Dubai and India.

We believe that our employees are asset of the company; we listen to our staff opinion, encourage personal development and make sure efforts are well rewarded. We provide a congenial & challenging work environment for them along with a promising Career. Our HR systems support the Employees in excelling in their career.

We believe in continuous improvement of our Employees & Workers. This belief permeates all levels of the organization. We invest heavily in our people, our assets, and in technology. We are continuously aiming for improvement and development, and are committed to implementing the most advanced techniques in operations and management as per their relevance to our industry.

Staff and Manpower : We encourage creativity and diversity, while also recognizing that experience is a valuable asset. We have a remarkably low staff turnover of which we are very proud of, and we continuously promote training and development for our staff to develop them inevitably towards the development of the business.

To attract and retain talent we offer a competitive compensation and benefits package along with career growth.
Comming Soon...
Any Query?
Contact Address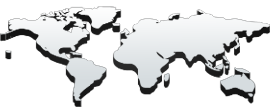 Bold Design Concepts LLC,
Dubai P.O.Box: 171263,
Phone: +971 4 2210009 /
+971 50 7590561,

---
India Contact Address:
Bold Design Concepts
#199, 12th main, 4th block Koramangala,
Bangalore-Karnataka, INDIA.

Phone; 080 25533988 / +91 9845295532,
E-Mail: contact@bolddesignconcepts.com
Website: www.bolddesignconcepts.com