About Us
We have won an excellent reputation for fit out of office, commercial showrooms, restaurants, hotel serviced apartment, residential apartment, villa projects throughout UAE and India. Dedicated to providing a superior, personalized service, we passionately forgo the one size fits all mentality that often plagues this booming industry. Bold Design Concepts L.L.C guarantees to meet the customers need from start to finish, offering the most compelling medium to get any identity to stand out from the crowd, efficiently and economically.

We enjoy a reputation in the industry of consistently exceeding the customer's expectations from design to production through to installation; we manage every detail of the process. We host a supreme choice of highly prestigious budget. Whatever the specific requirements may be, rest assured, we can meet them.

We guarantee to its clients/customers, an understanding and acceptance of their aim, as well as maintaining a respect for the design and integrity. We use high quality durable materials and finished to meet international standards, and we guarantee our customers a strict adherence to the project specifications and budget.

Our Mission
Building on our vast experience in Dubai,India and the Middle East. Bold Design Concepts LLC is determined to maintain its consistency in the provision of quality 'total Interior solution' packages for its design & fit-out service, to the highest local and international standards using high quality, durable materials and finishes.

Mission Statement
We strive to be the leading supplier of high-quality 'total solution' packages for the field of services that we offer.
Any Query?
Contact Address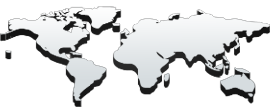 Bold Design Concepts LLC,
Dubai P.O.Box: 171263,
Phone: +971 4 2210009/ +971 50 7590561,

---
India Contact Address:
Bold Design Concepts
#199, 12th main, 4th block Koramangala,
Bangalore-Karnataka, INDIA.

Phone; 080 25533988 / +91 9845295532,
E-Mail: contact@bolddesignconcepts.com
Website: www.bolddesignconcepts.com